Analyzed Buildings
The drive to continuously improve building performance has led to and will undoubtedly lead to new advanced technologies for controlling the indoor work environment in the future. This future workplace may include even more integrated and invasive technologies, such as mood sensors or biometric feedback and control that may or may not have a profound effect on future workers in these new environments.



The Lindner College of Business (Arch. Henning Larsen)

The design for the Carl H. Lindner College of Business is based on the ambition to create a learning environment which encourages interaction, accommodates future change, and enhances occupants' well-being. Moreover, the design resonates with and reinforces the University of Cincinnati's masterplan, and aims to create a central meeting place and an open and inviting hub on campus–for students, faculty, and visitors alike.
The Aronoff Center at DAAP (Arch. Peter Eisenman)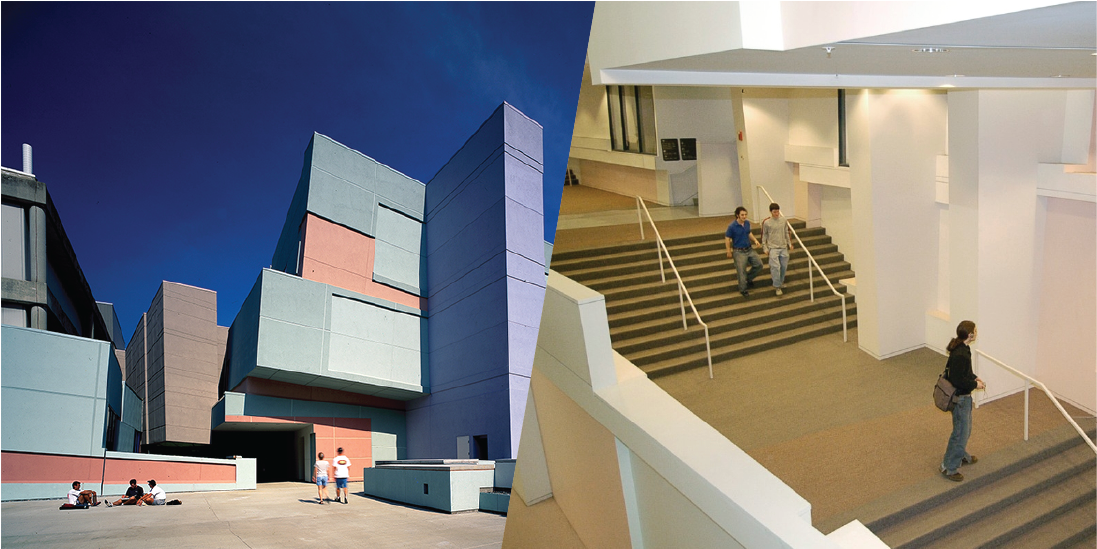 The building ties together the three older buildings and houses the college library, cafeteria, auditorium, art supply store, and photography lab.